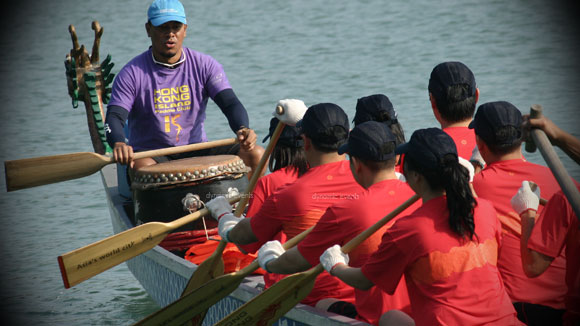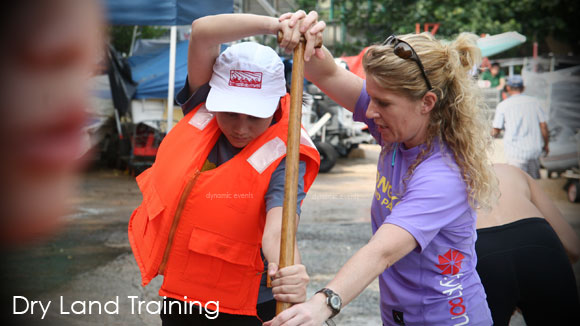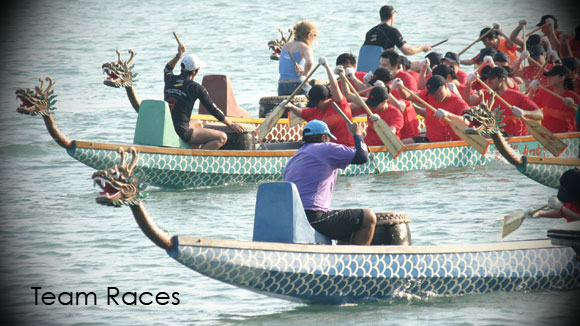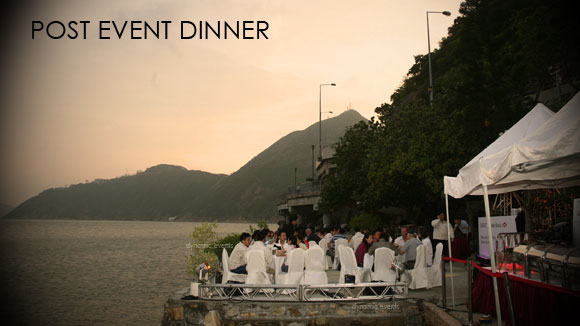 Dynamic Management Group is proud to announce our long term partnership with Typhoon8 Limited in providing unique Dragon Boat Races as Team Building events.

All equipment and saftey measures are included for the Dragon Boat Team Building events.
With the alliance of Typhoon8 Limited, Dynamic Management Group has developed a special division to tailor for the high demand of corporate team building events through the sport of Dragon Boat racing. Through the sport of Dragon Boat racing, Dynamic Management Group provides a full event program which enables you and your staff to join in weekly practices running up to various races within Hong Kong.

Teams will be provided with gear, equipment, rental of boat and guaranteed bookings for practices. Training will be held weekly with high qualified high qualified dragon boat racers and paddling enthusiast.

PROPOSED RUNDOWN

2:00 pm - Arrive private venue
2:10 pm - Welcome speech and introduction of dragon boating
2:15 pm - Split into teams and commence dry land training
3:00 pm - Enter into dragon boats for team training
4:00 pm - 1st race
4:15 pm - 2nd race
4:45 pm - Finals
5:00 pm - Shower and change
6:00 pm - BBQ dinner
8:00 pm - Awards ceremony

ITEMS INCLUDED IN PACKAGE

- Training from experienced coaches
- Dragon boat apparel provided by Typhoon8
- 3 x Dragon Boats with drummers and steersmen
- Lifejackets & safety speed boats with lifeguards
- Private function area for dragon boat races and training
- F&B arrangements
- Video & photography team
- Post evening entertainment
- Transportation to the venue




Dragon Boat trainers are provided by the Hong Kong Island Paddle Club. Coaches will take each crew through a well-planned "fast-track" training programme which takes into account the various physical abilities of the participants. Also, the coaches are all concerned about paddlers' safety and treat that as their priority.

The training will start on dry land and various technique drills will be introduced. Once on the water the focus will be on technique and TEAMWORK and every attempt is made to make the workshop fun and enjoyable without exhausting the participants.






Dragon Boat as a Team Building Exercise Dragon boat racing is exciting, colourful, noisy and full of adrenalin. With such distractions teams that do well must be disciplined and must work together as a cohesive unit. There is no question that dragon boat racing is a TEAM sport (Together Everyone Achieves More).

There is no room for individuals to do their own thing. Power and strength at the outset is secondary to togetherness and rhythm. The crews who take part in a dragon boat workshop do not need to be fit (although it helps) but they do need to give the training their 100% commitment, both physically and just as importantly, mentally. One has to constant reappraise ones actions and performance to "keep in time" and that is one of the most difficult things to accomplish. If all 20 paddles are in harmony the dragon will fly!